Discover more from Cannabitch
Reporting on cannabis culture from Southern California.
Over 3,000 subscribers
Trimming weed while the world burns
Plus why I think weed wine absolutely sucks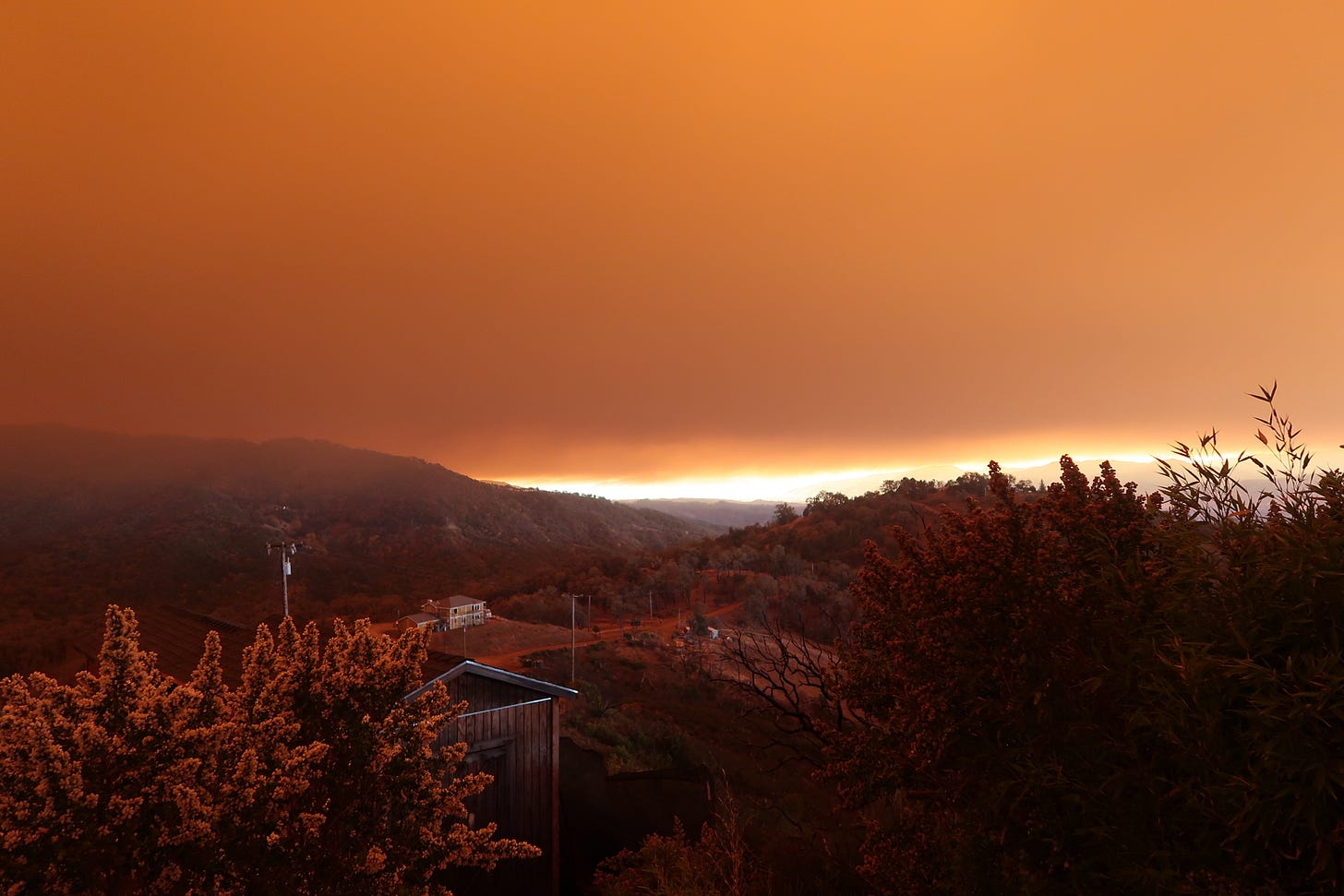 Andrea Aliseda took this photo in 2018. It shows the
Camp Fire
raging on the horizon. The Camp Fire remains California's deadliest and most destructive wildfire by many metrics, which is saying something.
This Cannabitch's format will be a little different. It features a timely personal essay from writer Andrea Aliseda along with a piece from yours truly. While it touches me on a daily basis that so many people have signed up to get my perspective on things, I think Cannabitch only benefits from other voices. Andrea's essay is not a story I could have told. How cool that you now get to read it! Please consider becoming a paid subscriber so I can continue hiring writers and also survive myself. Thank you for being here!
Yesterday Andrea, who wrote this piece about smoking weed and Mexican identity for Cannabitch's paid subscribers, started tweeting about her experiences trimming weed in Northern California and needing to evacuate due to wildfires. Considering California is, once again, very much on fire, I instantly DMed her asking, "Hi, can you please write this for me right now?" and so here it is. The fires that are currently burning in California have already destroyed several cannabis farms.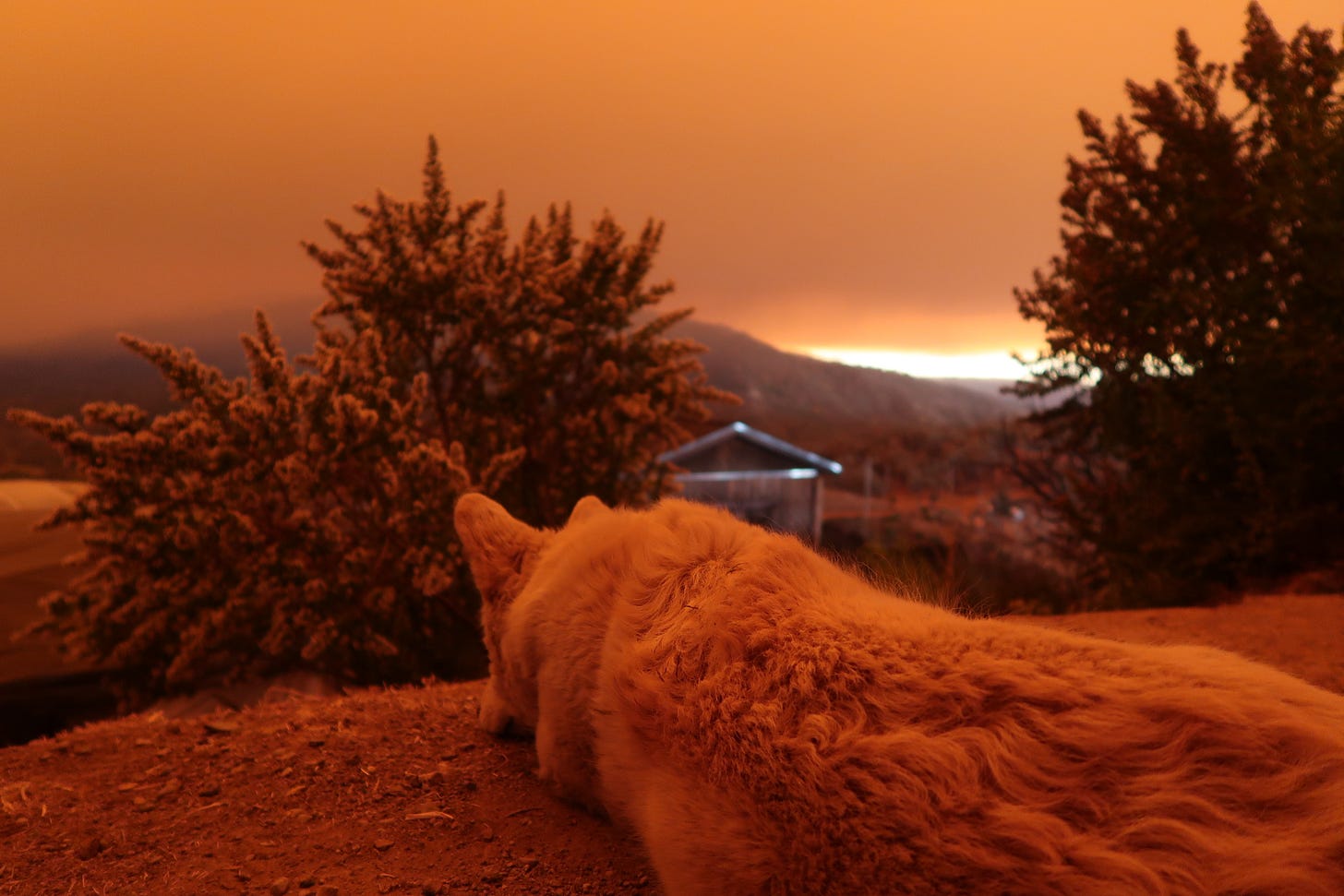 by Andrea Aliseda
It was 2017 and about six of us were up trimming late into an October night. We had been getting into the Halloween mood by listening to Limetown, a suspenseful, fictional podcast discussing the disappearance of over three hundred people from a small town in Tennessee. 
We were high and spooked, laser-focused on finishing trimming the last of our trays inside of the garage plopped atop the property. It was the only indoor area where we could work. While we snipped, the winds picked up speed outside. The sound of tarps and trees flapping wildly initially added thrill and fright to our podcast story.
This night—the night we had to flee from the Redwood Complex fires—is forever etched in my memory. While we trimmed, the grower and owner of the farm got up and asked us to help him with the greenhouse tarps. They smacked the side of the garage as the winds blew mightily. 
High winds are particularly terrifying during fire season. It means if a fire erupts, the winds could carry it far and wide at breakneck speed. 
Suddenly, one of the trimmers, who had gone off to the side to take a piss, returned yelling, "Fire!"
As we approached the edge of our chunk of the hilltop, past the greenhouse, we saw it: a dragon of blazes slithering through the hill range, devouring all in its path, directly across from us, only about a mile away.
An electric instinct to survive kicked in. Some of us went to wake up more of the crew who were asleep in their tents, just below the garage. My boyfriend and I ran to wake the trimmers around the tent. I flailed behind comically repeating things he would yell like "Fire!" and "Wake up!" at the top of our lungs. 
It's funny how fear and adrenaline work together and manifest during high-stress emergencies. Those of us who were there recall the stories with an element of humor—that's our way to cope with a collective traumatic event. 
While I corralled my dog to safety in our then 2009 Toyota Yaris, trim camp legend has it that my partner, Marcel, ran to wake up Manny, the grower assistant. Once he awoke, he sprung out of the tent in the shape of a starfish, arms out, legs out, bolting through the tent zipper and speeding out hollering, "FIRE!" down the hill. 
Our hearts raced. We desperately grabbed essential items from our tent. Even then, I left behind things I would typically deem crucial, like my laptop. The fire was so close, and the winds so strong that the pressure to outrun a wildfire fogged my ability to think clearly. When faced with a truly life-threatening situation, things that once seemed very important tend to go up in smoke.
The crew waited for everyone to load up and get ready to trek down the hill. As we were leaving, we made a final headcount and realized a couple of folks who were new to our farm were still not with us. Marcel jetted off to find them as I waited anxiously in the car, feeling the adrenaline rushing through me. Nobody was getting left behind, we agreed. 
As we hauled down, we honked at homes in the valley to rouse them awake, though we could have honked more. There's always more that could be done in an emergency. These are things that run through your mind during the aftermath once you begin to collect yourself –– for me, that manifested in a Wal-Mart parking lot in Ukiah, tweeting angrily at the lack of local news coverage. We ended up spending the night in that lot.
We drove through vineyards, many of which caught ablaze in places like Sonoma County and Santa Rosa. The fires obliterated the other side of our valley—Mendocino County's Potter Valley. Countless marijuana farms had been torched. 
Had the winds changed, our farm would have been dust, too. It would have only taken seconds. We were right on the edge of a fire that, by some miracle, missed us completely. All the while, newspapers covered the damage at vineyards, leaving cannabis fields out of the larger conversation. The fields that survived suffered a loss of scent in their product, a key component in consuming and judging the flower's dankness. Trimmers lost out on long-planned work. Farmers lost year-long investments, entire plots.
Marcel and I sought shelter in San Francisco with a close friend. On our way out, we drove past scorched fallen trees, and others still lit up in flames, tucking into the 101 freeway. Through my passenger window, I saw a different Santa Rosa than I've ever witnessed. The town glistened under an orange sky. We inched down the heavily trafficked road, an apocalyptic image of a deserted and charred strip mall only populated by firemen and a single photographer dutifully documenting it all. 
When we came back to trim and finish the harvest, a call to fundraise for a severely injured family who had also lost their son during the fire was posted near the local market's community board. The tragedy the wildfire left in its wake was immensely felt through the Mendocino County. Still, they rallied for one another, staying "Mendo Strong."
Since then, fire season has expanded, starting sooner as climate change drives temperatures up. It has created the perfect recipe for catastrophe and kindling for fire: drying grass and foliage in hazy degrees of high dry heat. 
We've been witness to it. We were there during the Mendocino Complex fires in August of 2018, where the air quality got so bad we had to wait it out before we would go back to work. We were also there through the Paradise Valley Camp Fire on November 8, 2018, which sent a nervous trickle down my spine with dreadful familiarity as the sky faded to burnt orange like we were suddenly on Mars. 
Again, fires have erupted near Mendocino, turning deadly and even grim as we navigate this pandemic. The threat is all too real and enormous. We are all witnessing it now, along with its impact on essential agricultural workers in California.
Wildfires have become an occupational hazard for us trimmers. While we've survived them before, I still worry about our sixth season. It is still 2020, after all, and our world is ablaze in more ways than one.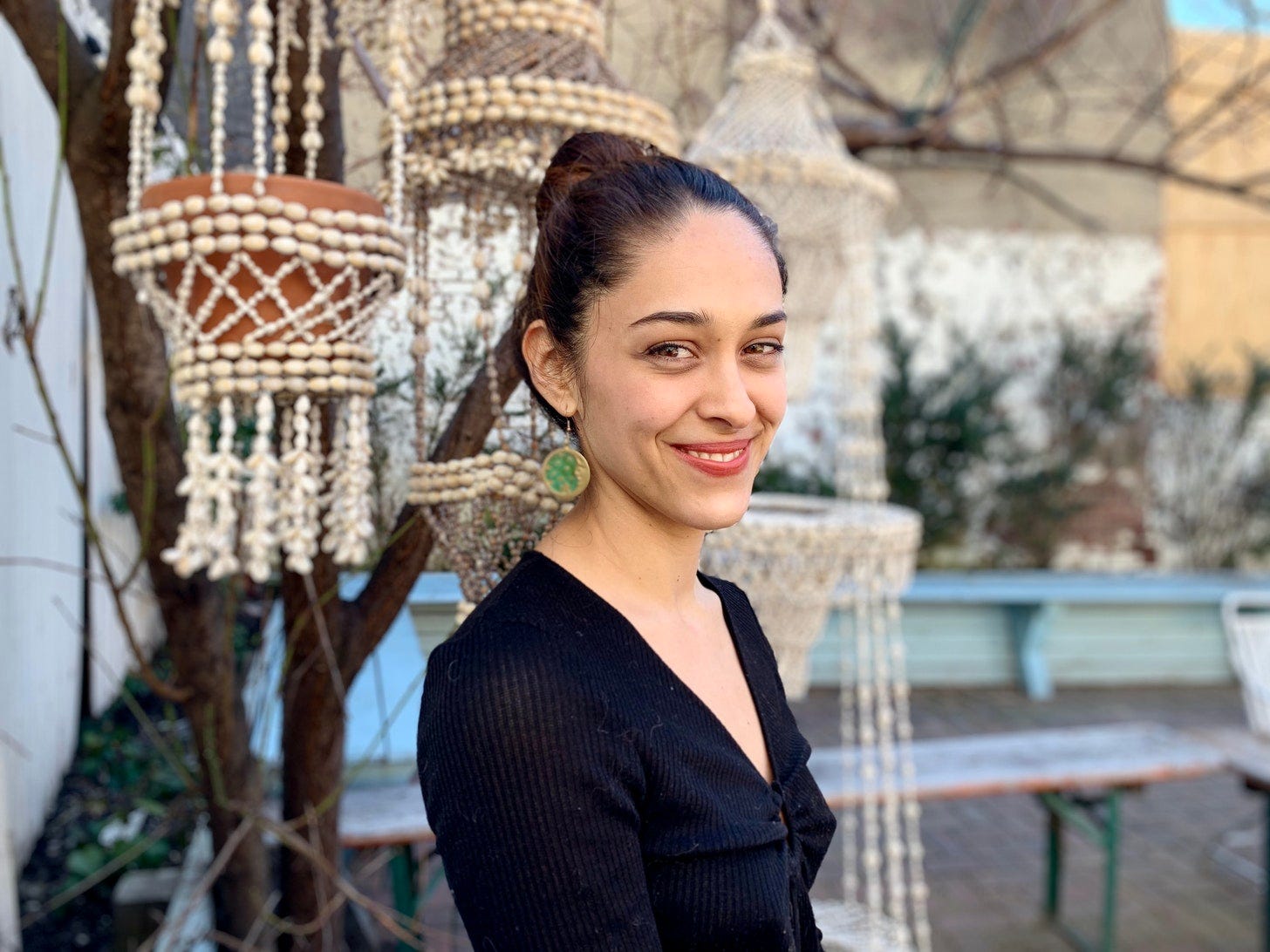 Aliseda is a writer, poet, and cook who revels in exploring her Mexican roots through food and history, eating sustainably, cannabis, and connecting with nature. She has written for L.A. Taco, Edible, Grlsquash, Compound Butter, Munchies (VICE), Bklyner, and more; she also interned at Passion of the Weiss, San Diego CityBeat [editor's note: RIP!!!], and the Southwestern College Sun. Born in Tijuana, B.C., Mexico, Aliseda grew up in San Diego, CA and until very recently called Brooklyn, NY home. At present, she's back in California for at least a spell and there will be more to come from her, including a first-person dispatch from her weed trimming adventures in Mendocino County. Follow her on Instagram and Twitter.
---
Let's pour one out (or not) for weed wine: a post-mortem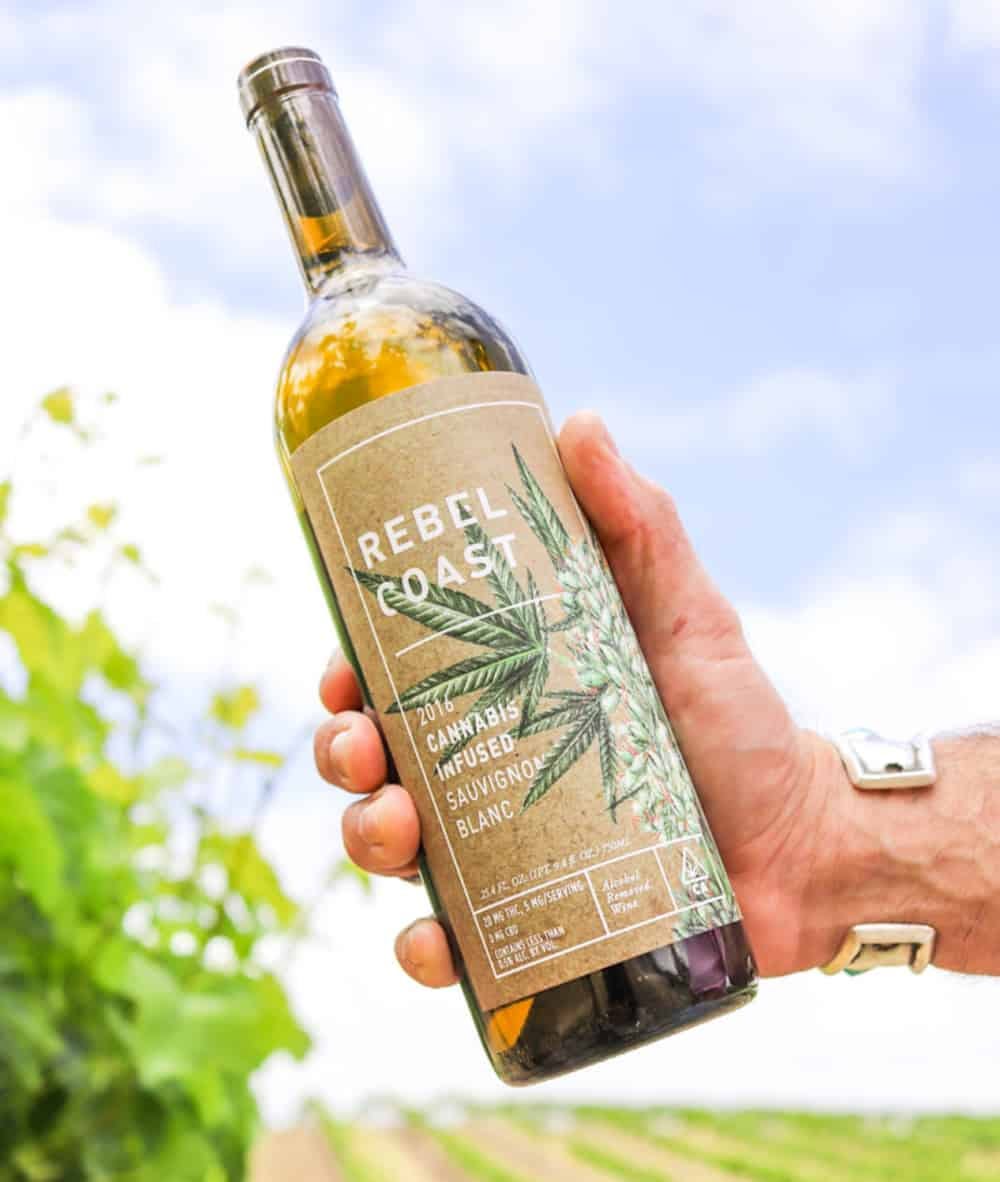 Weed wine! Who needs it? I've written a number of times on the growing popularity of cannabis drinks. I wrote about cannabis-infused beer last month, or something (what is time anymore?). I actually like cannabis beer. But weed wine? Weed wine can absolutely shove it.
I'm not bearish on the whole category of cannabis drinkables—I think there's a genuine market for cannabis-infused beers. Beer is an inherently more-processed product that is more divorced from the agricultural product than either wine or cannabis. Tweaking the alcohol will affect the taste and overall balance of a beer, but, in my opinion, this result is magnified tenfold in wine, ruining the overall product.
In the last couple of years, a number of cannabis wines have popped up. I've sampled many of them, including a formerly popular option in California—a Sauvignon Blanc varietal wine from Rebel Coast Winery. I first tried it a year and a half or so ago and have run into it a few more times since then.
First things first: any cannabis beer or wine sold legally must also be dealcoholized. The Tax & Trade Bureau, which "in the biz" is referred to as the TTB, has strict laws about combining intoxicating substances for sale, as does the FDA and other federal entities. Simply put, it is illegal to sell alcohol and cannabis in the same product.
In the case of Rebel Coast's wine, its alcohol was removed by reverse osmosis through a still. The result is a low-calorie grape elixir infused with 20 milligrams of water-soluble THC. A standard glass from this 750-milliliter bottle will give the drinker a moderate 5-milligram Sativa dose along with just 35 calories—an amount that pales in comparison with a standard glass of sauvignon blanc, which clocks in around 150 calories depending on its alcohol by volume (ABV) percentage.
By full admission, I expected to hate it. In my notes I wrote, "I knew it would suck but not this badly." A friend, who is a San Diego-based salesperson for a prominent national wine portfolio, likened it to "old Arizona iced green tea." Finally, we settled on slightly grapey bong water. Being more cloudy than a typical glass of filtered white wine it looked like it, too. The high was pleasantly mellow and fast-acting. 
The verdict? As just another way to ingest cannabis, it worked. As a wine, it most certainly did not do the trick. And at $60, there are cheaper and more efficient ways to get stoned, there is always the truth that cannabis-infused beverages are a good stand-in for someone in recovery from alcohol abuse that still uses cannabis.
Wine really is the sum of its parts. A glance, whiff, and taste can reveal a lot about a particular bottle, like what grapes were used and where they were grown; which winemaking, aging and storing techniques were employed and many other tells. Alcohol levels, in particular, play a huge role in the overall profile of a wine—it can betray a poorly skilled winemaker or indicate what kind of climate the grapes were grown in, to give two examples. I drink wine to get drunk, yes, but I am also a nerd who romanticizes wine. I drink it to learn the philosophy of a farmer and craftsperson and access the physical manifestation of a specific place. I just can't get the full picture if wine is dealcoholized.
Anyone producing products with either cannabis, alcohol, or both are hemmed in by absurd, overreaching restrictions that are nominally intended to benefit the consumer but mostly to protect larger corporate and government interests. If the winemakers of Rebel Coast had it their way, I'm sure they would have made wine fully loaded with both alcohol and THC. 
But we live in the real world with real laws and—though there are plenty of California winemakers passing around hush-hush bottles of THC-infused, adequately alcoholized wines, spirits, vermouths, and more—if we want weed wine that's legal to sell, this is the way it has to be.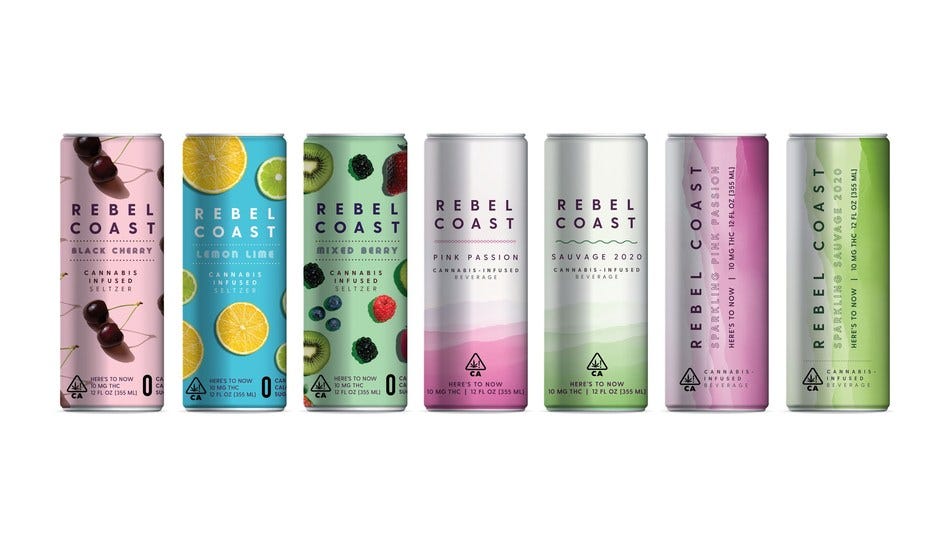 It seems I'm not alone in thinking this is a useless beverage category. In May, Rebel Coast Winery switched gears a bit, now selling cannabis-infused seltzer-like beverages alongside two sparkling versions of rose and white wines. Rather than doubling down on its wine product, though, I think the company is trying to take advantage of the seltzer trend and make good of whatever wine product they already had in production. Which is to say: everyone knows that it's shit, including Rebel Coast.
I hesitate to call it a gimmick because I know Rebel Coast Winery is just following the rules, but weed wine, altogether, seems like an idea that should have been left on the cutting room floor.
As a reminder, Cannabitch is now being republished on WeedWeek. Check out last week's issue here.
And! If you're in San Diego, I'll be making an appearance on NBC 7 either tonight (Friday, August 21) or Sunday. I talk about all-time high (ha ha ha) weed revenues in the city of San Diego. Thanks for reading!